Search Results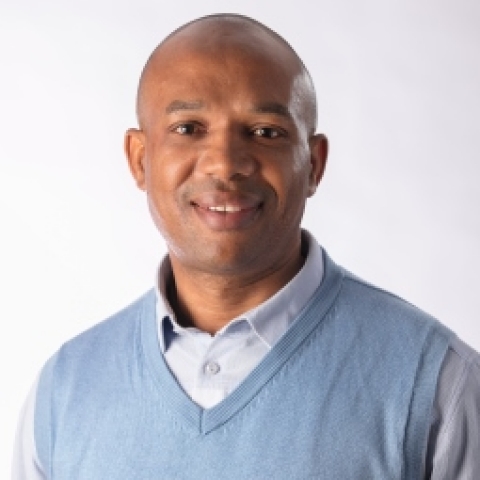 Biography
Pienaar is responsible for managing water research and development at the CSIR. He obtained a PhD in hydrogeology from the University of the Western Cape. He has a keen interest in applied water research, with a particular focus on aspects relating to integrated water resource management. Pienaar has previously steered a number of key water initiatives and programmes such as Water for Growth and Development in South Africa, Water Resource Directed Measures, South African Water Sector Response to Climate Change, Systematic Conservation of South Africa's Freshwater Biodiversity, and Sustainable use of South Africa's Inland Waters.
About the talk
South Africa is a semi-arid country with a mean annual rainfall half of the world average at 490mm. To compound the scarcity, evaporation rates exceed rainfall in a large area of the country. Coupled with rising population and economic growth projections, by 2030, the country's water demand will increase by 17% more water than currently is available. This will have a significant impact on the rate at which strategic sectors can grow and create the economic and social benefits expected. Except for mining and some major industrial users, most other industrial water supplies are provided by municipalities and their allocations are classified as urban uses. A key requirement for industrial user sectors is a sustained supply of good quality water.
The CSIR's multidisciplinary nature perfectly positions the organisation to intervene in the area of water sustainability, where many of our competences can be applied in the areas of water infrastructure; water resource management; adaption to and mitigation of climate change, industrialisation and urbanisation; water and human health; mine, industrial and waste water treatment; and water quality monitoring. The organisation's involvement in water sector activities and initiatives include research, development and innovation, implementation support, operational efficiency optimisation, network management and skills development support. Global trends in water innovation and technology can be categorised into three areas: Reduce, Remediate, and Reuse (3-Rs). In response to the 3-Rs of water, this presentation outlines several identified innovations by the CSIR in its science, engineering and technology portfolio to reduce raw water dependence and achieve discharge compliance, to treat wastewater (remediation), reuse water, and beneficiate nutrient recovery.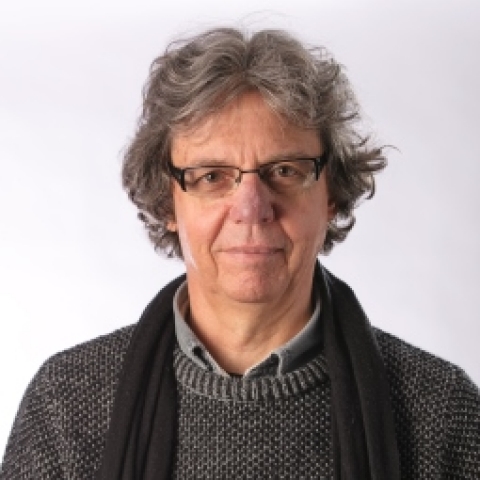 Biography
Van Wyk holds a Bachelor of Architecture from the University of Cape Town. He is a principal researcher at the CSIR, guest lecturer and designer with extensive international experience. His research interests focus on sustainable building and construction methods and technologies and their applications. He is a leading scholar of 21st-century green building and green infrastructure design discourses, in particular, the contemporary innovative building technology movement in South Africa. Van Wyk holds a number of awards, including the Doing Business Award of Excellence by the World Bank, 2007.
About the talk
The industrialisation of construction activity has been a global research and development topic for some time and some instances of the application of this philosophy has been seen. In essence, this implies increased off-site manufacturing of most of the components for infrastructure and on-site assembly.
For this reason, a globaltrend is emerging to align the design and delivery of infrastructure – the fundamental facilities and systems serving a country, city or area, including the services and facilities necessary for its economy to function – with manufacturing sector processes.
The talk outlines some CSIR-led infrastructure projects with an industrial development impact and sheds light on new sectors or trends that the organisation has identified for industrial development in infrastructure design and delivery.
Biography
Bhugwandin is the manager of the Technology Localisation Implementation Unit, an initiative funded by the Department of Science and Technology and hosted by the CSIR. He completed his industrial engineering studies at the Durban University of Technology and spent 13 years working within a variety of manufacturing industries, including some of the larger manufacturers such as Toyota South Africa, South African Breweries, Volkswagen SA and Behr SA.
About his talk:
In the next seven years, the South African government plans to invest about R 650 million in infrastructure- related projects through state-owned enterprises. This investment provides an opportunity for the manufacturing industry to be revitalised and developed and for South African companies to participate. The goal is to develop a competitive South African manufacturing sector that can integrate into the supply chain of the original equipment manufacturers that are the main contractors in the state procurement projects. This relationship will ideally equip local suppliers to grow into export-ready companies.
However, localisation is not easily achievable in the South African context, with a high volume of the inputs required in state procurement projects and other mega projects being imported into the country. Value addition is minimal as a consequence of the manufacturing sector not being adequately equipped to take advantage of the opportunities. Some of the other reasons include lack of competitiveness, lower volumes when compared to global sourcing, the inability to manufacture to internationally recognised standards and lack of skills.
The presentation unpacks how industrialisation can be achieved through localisation.
Biography
Vilakazi is a senior researcher in the field of medical device development at the CSIR. She completed an MSc in engineering at the University of the Witwatersrand in 2007. This was followed with a DPhil in biomedical engineering in 2012 as a Nelson Mandela Scholar from the University of Oxford in the United Kingdom.
Vilakazi's current research interests include development of signal processing techniques and their application to diagnostic systems, especially in the context of medical problems.
About her talk:
South Africa's medical device market is worth about R12,1 billion, comprising 4,2% of all health expenditure. Yet, 94% of products are imported with only a few local manufacturers employing a small number of people. Barriers to entry in the medical device industry include a lack of incentives, too few skilled and semi-skilled workers, as well as the prohibitive cost of raw materials. In addition, the regulatory environment is uncertain with the cost of regulatory compliance including the setting up of quality management systems, certification and regular compliance testing. The CSIR has developed a number of medical devices and sensors to improve test turnaround time, quality of care and health information for primary health care facilities. The organisation has also proposed a solution to optimise medical device lifecycle management.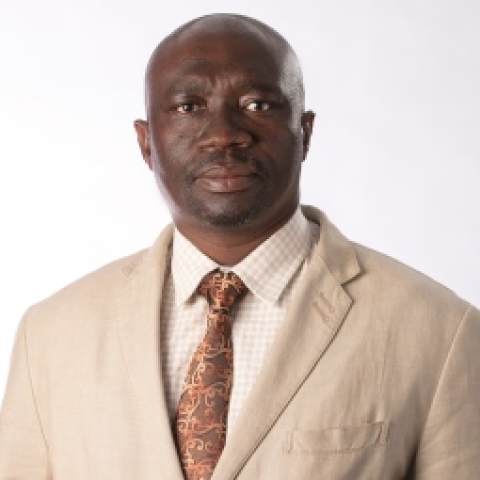 Biography
Sithole is the director of the Centre for High Performance Computing at the CSIR. He completed his PhD in materials science, focusing on electronic and atomistic simulation of iron sulphides, at the University of Limpopo. He has applied high-performance computing to solve problems in mining industries and nuclear power plant designs. Sithole also sits on the steering committees of high-performance computing meetings in Germany, Russia and Singapore. He is the Chairperson of the ICT Committee of the National Library Board.
About the talk:
High-performance computing is a tool that can be used by industries to accelerate the route from concept to product. It affords them a competitive advantage through the use of virtual prototypes. Industries all over the world have started using high-performance computing. With the emergence of machine learning and artificial intelligence in big data analysis, high-performance computing is gaining traction, especially in newly-emerging industries. This talk will focus on the CSIR's high-performance computing offerings and its role in industrial development.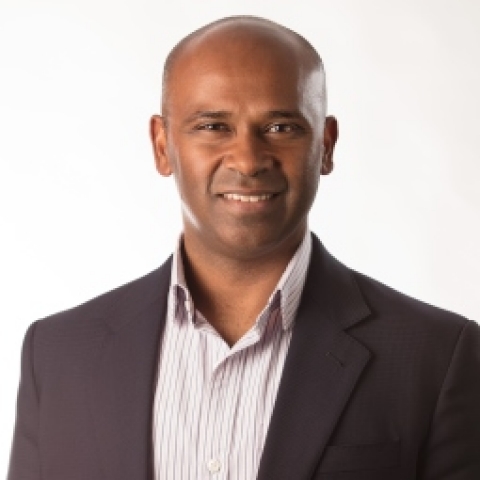 Biography
Annamalai manages the CSIR's smart systems area. He has a Master's in engineering from the University of Pretoria and a wide technology capability ranging from electronic engineering and systems in defence, the Internet of Things and space systems to big data spatial information systems.
About the talk:
Manufacturers and producers, whether in agri-production or high-tech components like batteries and consumer electronics, all stand to gain business value from the huge expansion in wireless sensing connected devices and embedded computing. These technologies create an environment of digitisation in areas that remained elusive and now open up opportunities for streamlining operations, reducing costs, deepening customer experiences and engagement, as well as creating new revenue streams.
This talk highlights the CSIR's work in connected devices and their associated digital systems, their current areas of impact in industries and sketches a future world in which smart systems improve industrialisation and manufacturing.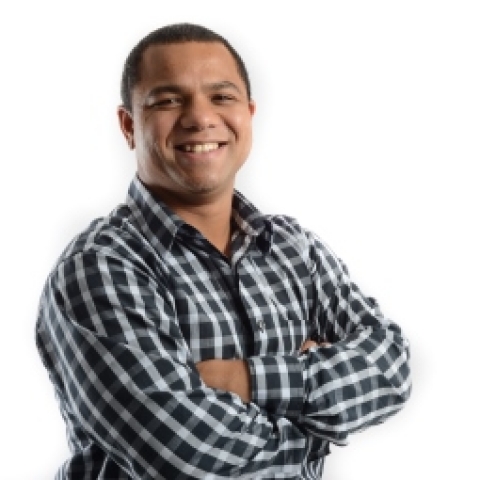 Biography
Williams focuses on the formulation and implementation of research strategy within the information and communications (ICT) domain and in particular, he facilitates data science skills programmes across the national ICT research and development ecosystem for the CSIR.
He completed a BEng in electronic engineering at Stellenbosch University, followed by a PhD in engineering from the University of Oxford in the United Kingdom with emphasis on using artificial intelligence and analytics to understand cardiac disease.
About his talk
New technologies, such as artificial intelligence, robotics, the Internet of Things and big data collected from physical things with automated devices and sensors, will mark a fourth industrial revolution. It is predicted that this will have a significant impact on business models, products and the nature of jobs, therefore businesses will have to adapt to remain sustainable.
Williams will show how local digital innovations within the fourth industrial revolution can bring new wealth and jobs for South Africa's ICT industry, changing its current net importing status.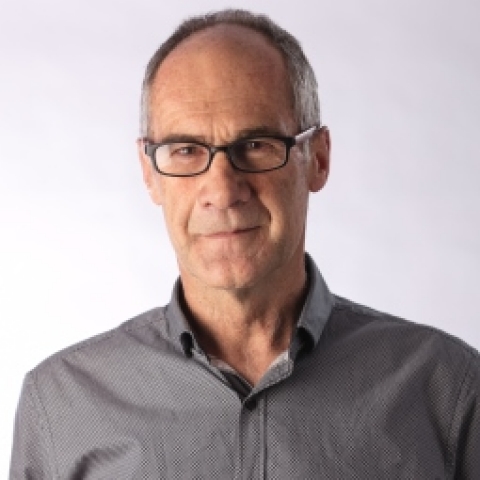 Biography
Trollip has a PhD in chemistry from the Nelson Mandela University in Port Elizabeth and an MBA from the Henley Management College that has merged with the Henley Business School of the University of Reading in the United Kingdom. He has led various national initiatives, most recently the development of advanced manufacturing technology roadmaps. Trollip lectures MBA students in the management of technological innovation and is a national contact point for the European Union's Horizon 2020 programme in the field of materials and manufacturing. In 2016, he led a team that developed the CSIR's advanced manufacturing strategy.
Trollip is responsible for overseeing and reviewing a portfolio of research and development projects worth about R50 million in the field of materials science and manufacturing.
About the talk
Disruptive change enabled by emerging technologies characterises the global manufacturing sector. These emerging technologies include advanced robotics, artificial intelligence, machine learning, additive manufacturing, photonics, advanced materials, new sensors, data analytics, cloud computing and the Internet of Things. The rapid rise and convergence of such technologies is driving the next industrial revolution, also known as Industry 4.0. Under this new manufacturing paradigm, value chains will be completely integrated at a global level, bringing significant opportunities to companies of all sizes. However, mastering the new and emerging technologies driving this revolution will be a key requirement.
The CSIR has developed capabilities in the key enabling technologies that drive the next industrial revolution, and develops and transfers solutions that equip manufacturing firms to compete successfully in the rapidly emerging future. The talk describes these main areas of research development and innovation in the CSIR, and provides examples of successful innovations and technologies still under development. The organisation's approach to research development and innovation in emerging manufacturing technologies will be explained. This includes conducting open innovation (not limited to activities within an organisation) and facilitating uptake by industry through technology upscaling and demonstration. The plan to establish a smart factory aimed at the next industrial revolution to integrate and demonstrate technologies and principles, and to develop solutions together with industry, is also presented.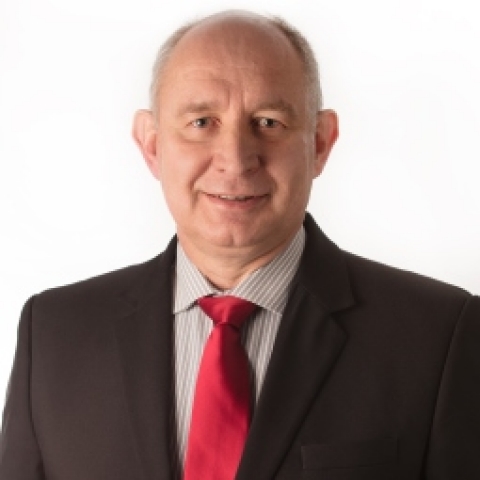 Biography
Since joining the CSIR in 1988, Pienaar has contributed to the development of cutting edge radar and electronic warfare components and systems that have found their way to international markets - and created significant international research and development collaborations that continue to contribute to the CSIR's knowledge and client base.
Pienaar holds a BEng (Electronic) degree from Stellenbosch University and a BEng (Hons) (Electronic) degree from the University of Pretoria. He has published numerous papers in his field and has presented training courses locally and internationally. He has a strong interest in utilising technology commercialisation as a mechanism to stimulate industrial development in South Africa.
About the talk
This presentation will reflect on the status of research and development and product innovation in the defence industry, opportunities created by the national defence industry strategy and the CSIR's intent to be a catalyst for the establishment of a transformed, highly successful defence industry which makes a significant contribution to the growth of the South African economy.