Search Results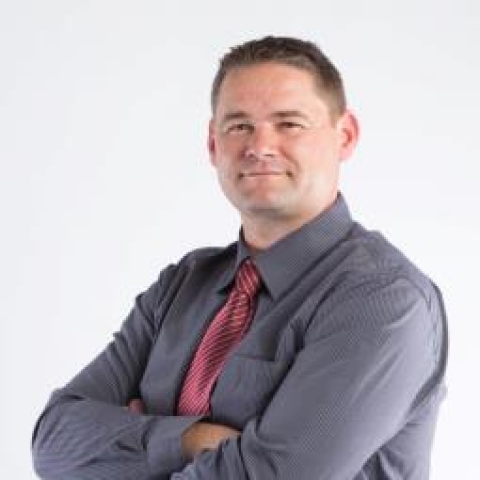 Biography
Visser is the research and development strategy manager for the CSIR and holds a PhD (Biochemistry) from Rhodes University. He joined the CSIR in 2003 as a student researching recombinant expression of commercially relevant enzymes. Between 2004 and 2011, Visser has been involved in enzyme-based technologies including discovery, recombinant production, process development and application of enzymes to the production of fine chemicals and pharmaceuticals. Other research interests include metagenomics and high-throughput screening.  He has published more than 25 peer reviewed articles, patents and conference proceedings in the fields of biocatalysts, biochemistry and enzymology. Visser was one of the initial architects of the CSIR's Biomanufacturing Industry Development Centre (BIDC). In the initial stages of the programme, he was involved in strategy and business development as well as the design of the facility and its business models. He has since moved to the CSIR research and development office but remains involved in the strategic direction of the BIDC.
About the talk
Globally, bio-based manufacturing processes and products are increasingly replacing traditional chemical manufacturing. Bio-based manufacturing generally requires lower energy inputs, generates less harmful waste and can often produce highly specific products not possible through chemical synthesis. The CSIR is supporting the establishment of this sector and increasing the competitiveness of existing companies through providing technology development, piloting and formulation services to small, medium and large enterprises in an open innovation model. The BIDC does this by providing access to infrastructure, expertise and skilled human capital. This is also in line with the Department of Trade and Industry's Industrial Policy Action Plan and the Department of Science and Technology's Bioeconomy Strategy.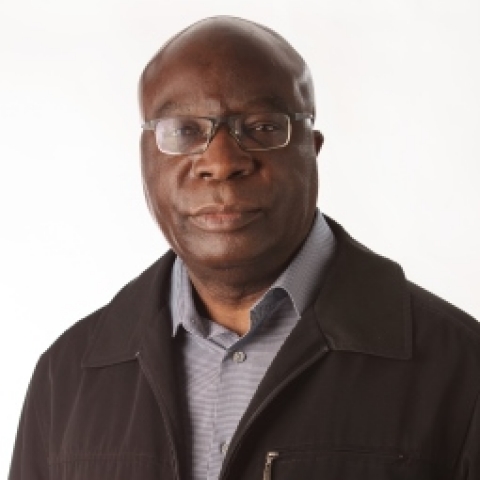 Biography
Sithole is a chief scientist leading research in biorefinery and forest products at the CSIR and a professor in chemical engineering at the University of KwaZulu-Natal.  He holds a PhD in industrial chemistry from Dalhousie University, Canada. His key competencies are in biorefinery technologies, as well as the valorisation of waste biomass and his research interests lie in integrated forest products biorefinery.  Sithole's research contributes to the revitalisation and resilience of the pulp and paper industry by diversifying into biorefinery activities that will add more value to the bottom lines of the mills. He also has a research interest in the valorisation of waste chicken feathers.
About the talk
The South African National Development Plan 2030 and associated national and sector-based strategies prioritise a global imperative towards a green economy development path. Transition to a green economy requires research that engages across various sector value chains. The processing of biomass and waste sectors is a priority considering the multitude of opportunities for the development of new value chains from them. The CSIR has expertise, and conducts research activities, to help industry unlock the value chains. The research activities have been enhanced by the establishment of a world-class Biorefinery Industry and Development Facility that provides pilot facilities, chemistry and chemical engineering expertise to develop high-value chains from biomass and organic waste. In his presentation, Sithole will highlight a couple of case studies illustrating where the CSIR has successfully worked with industry to derive maximum value from wood biomass and organic waste.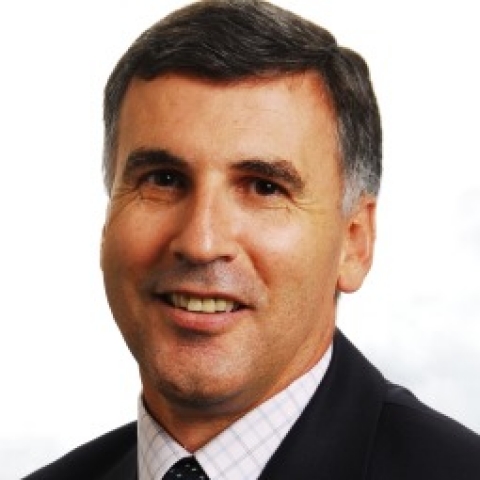 Senior Vice President, Sasol Research and Technology
Biography
Heydenrich holds a Bachelor of Engineering (Chemical) from University of Pretoria as well as a Master's in Chemical Engineering from North West University. He has over 25 years of experience in chemical engineering.
He joined Sasol Group Technology in 1988 after spending six years as a chemical engineer with the South African Atomic Energy Corporation and a short stay with Armscor. Sasol Group Technology manages Sasol's research and development, technology innovation and management, engineering services and capital project management portfolios.
During his career at Sasol, he has been involved in the design and commercialisation aspects of many of Sasol's technologies. He also led a multi-discipline team responsible for the development of a new gas-to-liquids venture in Alberta, Canada.
Rudi assumed the role of Senior Vice President: Research and Technology in Sasol Group Technology in July 2014.
Submitted by

TDimpe

on Tue, 08/08/2017 - 10:28
Submitted by

TDimpe

on Tue, 08/08/2017 - 10:27
Item:
Panel discussion: Automation and robotics technologies are seen in some quarters to take away jobs - panellists are invited to share their views.
Submitted by

TDimpe

on Thu, 08/31/2017 - 10:45
Submitted by

TDimpe

on Tue, 08/08/2017 - 13:19
Item:
CSIR technologies and interventions to maximise the availability of water for scenarios of industrial growth
Submitted by

TDimpe

on Tue, 08/08/2017 - 12:56
Item:
CSIR research and development in aerospace
Submitted by

TDimpe

on Tue, 08/08/2017 - 11:13
Item:
CSIR research and development aimed at enabling industry 4.0 from a cybersecurity perspective
Submitted by

TDimpe

on Tue, 08/08/2017 - 10:24
Item:
The contribution of high-performance computing and modelling for industrial development