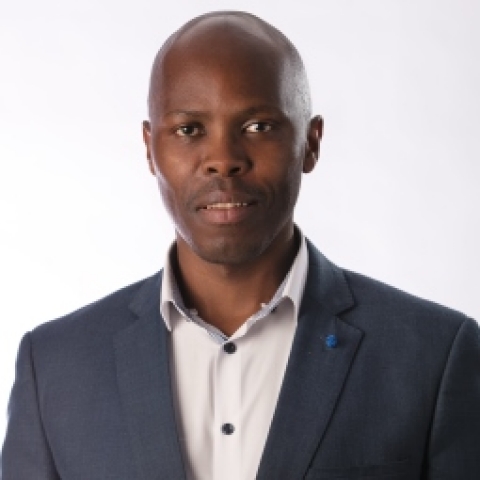 Biography
Mtsweni holds a PhD in computer science from the University of South Africa (Unisa). He is a research group leader for cyber defence at the CSIR and research fellow at Unisa. He is also a member of the International Telecommunication Union (ITU)-study group on cybersecurity in South Africa. His research interests and technical expertise are in secure software development, software and firmware reverse engineering, malware analysis, threat intelligence, web security and general cyber warfare. Mtsweni has over 15 years' academic and industry experience and has published over 50 peer-reviewed conference and journal papers both in local and international forums. He has also presented and actively contributed at various local and international technology forums over the years, such as the ITU World Summit on the Information Society 2017, ITWeb Security Summit, TEDx, Southern African Development Community Cybersecurity Conference, International Information Security South Africa, and the NextGeneration Threats Conference. Over the years, Mtsweni has received a number of research and excellence awards for his work, leadership and community engagement.
About the talk
Today, devices we use are mostly categories of computers, referred to as the Internet of Things (IoT) and these devices range from the small to the industrial scale leading us to a smart world enabled by smart connections. Industry 4.0 is a name for the current trend of automation and data exchange in manufacturing technologies. It includes cyber-physical systems, the IoT, cloud computing and cognitive computing. The common denominator in this growing interconnectedness is information and communications technology and cyberspace. In this heavily wired revolution, Industry 4.0 is of significance interest as it impacts on every socio-economic aspects of nations, including employment, safety, security, health, environment and law. The vision for Industry 4.0 can therefore be found in various use cases where widely distributed (yet highly interconnected and integrated) cloud services, sensor networks, IoT, embedded systems, and other cyber-physical systems transcending different domains are converging and transacting with minimal human involvement. This is done to enable innovative operations that are increasingly automated and robotised where machine-to-machine and machine-to-humans communications are central.  This convergence, whilst beneficial, is also creating complex safety and security challenges that both public and private organisations are not prepared to or ready to combat. In order to enable a secure and safe Industry 4.0, the CSIR is embarking on a number of national capability-building initiatives, which in turn contributes towards the vision of the country in building safer communities.
In this talk, the CSIR will share how the full potential of the Industry 4.0 vision could be enhanced. We highlight some of the research, development and innovation building blocks that the CSIR is already working on with different stakeholders and partners.