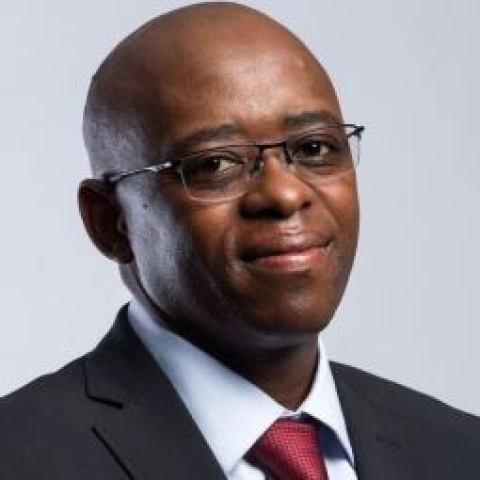 CSIR Chief Executive Officer
Biography
Dr Thulani Dlamini has been appointed Chief Executive Officer (CEO) of the Council for Scientific and Industrial Research (CSIR) effective from 1 February 2017. He is no stranger to the CSIR, having served the organisation with distinction for many years.
He joined the CSIR in 2005 as the head of the National Laser Centre and in 2008 he was appointed to the position of Group Executive for Research and Development (R&D), a position he held until 2011 when he left the CSIR to join Sasol. At Sasol he was the Executive Manager: Research and Development and later became Vice-President for Strategic Research and Technology.
Dr Dlamini holds a PhD in Chemistry from the University of the Witwatersrand and a Master's in Business Leadership from the University of South Africa. He has also completed advanced courses in several aspects of technology management in the chemical industry offered by institutions such as the International Institute for Management Development in Lausanne, Switzerland.
He was instrumental in the establishment of the Photonics Initiative of South Africa and the development of a national strategy for photonics research, development and innovation (RD&I). He is a member of the Academy of Science of South Africa (ASSAF). Furthermore, he has served on numerous boards including the Sasol Pension Fund, Automotive Industry Development Centre, Sasol Technology UK and Netherlands.