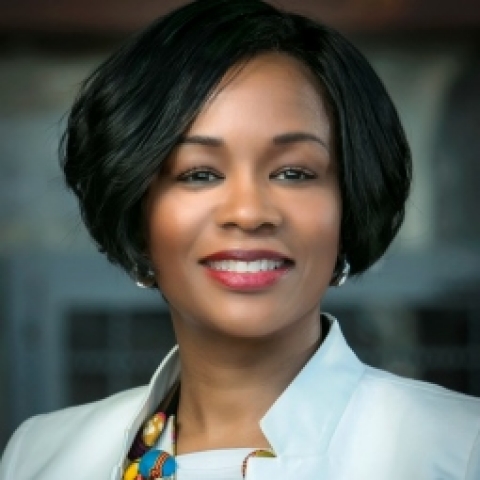 Head of Women in Technology, General Electric (GE)
Biography
In her role as Head of Women in Technology at General Electric (GE), Uzzell is developing and executing the company-wide strategy to accelerate the number of women in technical roles across GE's engineering, digital, manufacturing, and product management functions. Her scope includes identifying game-changing moves that all technical functions can benefit from, aligning metrics to measure progress and leveraging global best practices.
Prior to this leadership initiative, Uzzell was the Global Director for External Affairs and Technology Programmes with GE Global Research where she led a $125m P&L, and all operational and business development models for technology programmes. She and her team led portfolios of the GE core technologies (healthcare, aviation, energy, transportation) as well as new, innovative technologies funded by global commercial partnerships, external relationships and US and global governments.
During her 16 year tenure with GE, Uzzell has held a number of technical roles and is most proud of her time as an Ex-Pat where she led healthcare programmes for GE Africa, focused on building solutions for health in the world's most challenging and compromised environments.
As a pioneer with the $6 billion "healthymagination" initiative since 2009, Uzzell spearheaded the design and positioning of the rural health platform for India and Asia, and in 2012 she extended her focus in Africa. Uzzell has been a lead advocate in positioning GE as a trusted advisor in rural health, strategising with ministries of health, heads of state, and global partners on how to best align GE's innovation to solve global health challenges and expand access to healthcare through 'disruptive' models. Her strategic focus on healthcare solutions in low-resource settings has earned her leadership roles on United Nations and Global Health councils. She also co-authored joint publications focused on maternal and new-born health.
Uzzell also served as an ambassador for GE's Developing Health Globally programme in Africa, leading sustainability for the company's donation efforts, collaborating with the country medical leaders on growth and key projects. As ambassador, Uzzell oversaw the redesign and construction of rural and district hospital wings, the installation of village water towers, and global community outreach efforts.
A recipient of numerous awards for her professional accomplishments, Uzzell was most recently recognised by The Network Journal as one of The 25 Most Influential Black Women in Business. She notably received The United Nations Global Leadership Award, the GE ICON Leadership Award, and The Network Journal's "40-Under-40" Business Leadership Award. Beyond her professional achievements, she is a member of the National Association of Female Executives, the National Society of Black Engineers, a Board Member of the International Black Women's Public Policy Institute, and an advisor for the National MBA/Believers in Business Ministry Organisation.