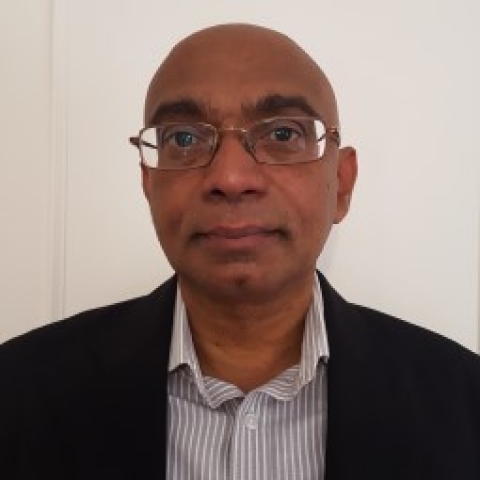 Head of Strategy and Offset, Saab Grintek Defence
Biography
Isaac holds a BEng in electrical engineering (Light Current) from the then University of Durban-Westville, as well as an MSc (Electronic Engineering) and an MBA from the then University of Nataland, institutions that have merged to form the University of KwaZulu-Natal
He is a registered Professional Engineer and currently the Head of Strategy and Offset at Saab Grintek Defence (a member of the Saab Group of Companies). His responsibilities include compiling the company's strategic business plan, focussing on the four product areas, including electronic warfare, acquisition and communication systems, command and control and training and simulation, and lead systems integration. He also compiles industrial offset plans and ensures the successful execution thereof.
He was previously the Head of Civilian Business at Thales South Africa Systems (a member of the Thales Group of Companies) and was responsible for the management of a number of civilian mission critical projects in air traffic management, rail signalling and safety and security in South Africa, Nigeria, Zambia, Namibia and Saint Helena.
Isaac has considerable experience in strategic management, including 10 years on the executive committee of Thales Defence Systems in various executive management positions including Head of the Technical Business Unit, Head of Manufacturing and Support and Head of Projects. These roles mandated responsibility for the successful execution of a number of defence mission critical projects for the South African National Defence Force, as well as other Defence Forces in Europe, the Middle East and South East Asia.