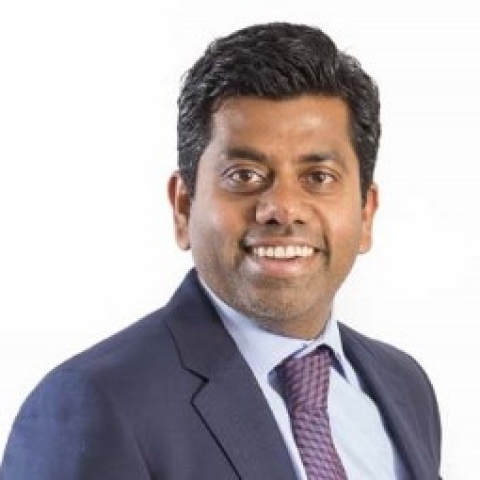 Group Executive: Origination and Client Coverage, Development Bank of Southern Africa
Biography
Vivekanandan is the Group Executive: Origination and Client Coverage at the Development Bank of Southern Africa (DBSA) and a member of the DBSA's Group Executive Committee. Vivekanandan is responsible for developing and maintaining new and current strategic relationships, as well as developing and originating new business that is aligned to the mandate of the DBSA. He is also a member of the Board of Trustees of the Southern African Development Community (SADC) Development Finance Resource Centre.
Vivekanandan is an advisor to a number of institutions and initiatives related to sustainable development and infrastructure financing. He advises the United Nations and SADC development finance institutions on financing the Sustainable Development Goals. He is a member of the World Economic Forum's (WEF) Global Advisory Council on Infrastructure and long-term investment and a leader of the WEF Sustainable Development Investment Partnership. He is also a member of the Business Day/Financial Mail editorial advisory committee on infrastructure.
Vivekanandan started his career as a management consultant with Bain and Company in Chicago. He has worked in South and West Africa and the United States of America (USA). He has expertise in corporate and business unit strategy development and execution, operational improvement and capital project planning. His previous work experience includes executive roles at South African Airways and Hollard Insurance.
Vivekanandan holds an MBA from the Kellogg School of Management and a Bachelor of Arts (Honours) in economics and applied mathematics from Northwestern University in the USA. He has also completed an executive management programme in Project and Infrastructure Finance from the London Business School.