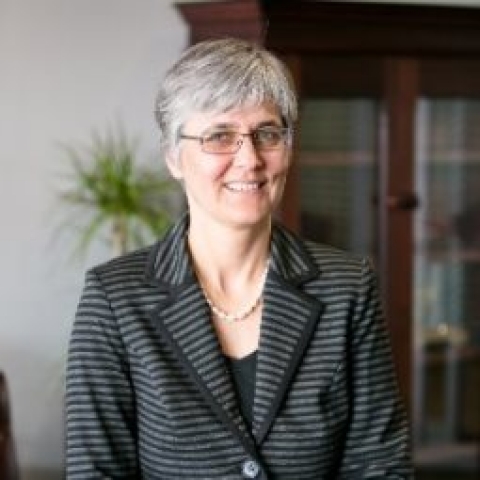 Biography
Barnard has more than 30 years of experience in engineering, enterprise architecture and management, including extensive international industrial experience within various industries such as aerospace and defence, infrastructure, rail, ports, energy and nuclear, covering private, public and state-owned entities. She has a Bachelor of Science (Physics and Computer Science) from the North-West University and a Master of Information Technology Management from the University of Pretoria.
Barnard has been instrumental in establishing a national industrialisation support initiative. She views engineering capabilities as being essential for South African industry and small, medium and micro enterprises (SMMEs) to become globally competitive in product development and manufacturing.
She played an instrumental role in an agreement with the Department of Trade and Industry (the dti), Rheinmetall AG and Siemens to obtain the required Siemens solutions as a first building block for the Product Lifecycle Management (PLM) Technology Centre. The PLM Technology Centre was also announced in the dti's Industrial Policy Action Plan 2017 – 2020.
Barnard's interests include advanced manufacturing, Industry 4, Internet of Things, big data, predictive engineering analytics, cyber security, product lifecycle management and architecting the engineering enterprise.